What's New
Wisconsin is a destination in motion. Discover the latest and greatest events, attractions and experiences across the entire state.
Major Events
2021 Ryder Cup
September 24-26, 2021
Rescheduled from 2020, The Ryder Cup will return to Whistling Straits in Wisconsin, the host of the 2004, 2010 and 2015 PGA Championships. The Pete Dye-designed course on the shore of Lake Michigan will provide a stern test for the world's best golfers as the United States tries to avenge its loss in the 2018 Ryder Cup at Le Golf National. Dating back to 1927, the Ryder Cup is a biennial event that pits 12 of the best players from the U.S. against 12 of Europe's best. Learn more at www.rydercup.com.
National Veterans Golden Age Games
June 21-26, 2021
Cheer on more than 1,200 athletes participating in this event in Madison! The National Veterans Golden Age Games is the premier senior adaptive rehabilitation program in the United States, and the only national multi-event sports and recreational seniors' competition program designed to improve the quality of life for all older Veterans. The Games are open to Veterans 55+ who receive health care from the U.S. Department of Veterans Affairs (VA). Learn more at www.blogs.va.gov/nvspse/national-veterans-golden-age-games.
Extreme Thunder USA American Indian Relay Horseracing
August 26-28, 2021
Billed as America's oldest extreme sport, Extreme Thunder USA American Indian Relay Horseracing is coming to Eau Claire for the first time at Remington Ranch. The event showcases skilled riders and team members from Native American Nations across the U.S. and Canada riding bareback on a half-mile track. Event attendees should also make time for the history, dancing, drumming, arts and crafts exhibits and other cultural activities during the event's three-day run. Learn more at www.extremethunderusa.com.
Museums & Attractions 
America's Black Holocaust Museum
After delays due to Covid-19, America's Black Holocaust Museum's new galleries are set to open in 2021 in Milwaukee's Bronzeville neighborhood. Located on the ground floor of the new Griot Building, the new galleries will take visitors on a chronological journey through the Black Holocaust from 1619 to the present. ABHM was originally opened in 1984 by Dr. James Cameron, who at the time was the only known survivor of a lynching. Recent funding from community organizations and leaders have given the museum new life. A re-created slave ship, which has been in storage for a decade, has been added to the new space. Learn more at www.abhmuseum.org.
Mark Twain Zephyr Train
The Wisconsin Great Northern Railroad (WGNRR) is bringing in a new attraction – the historic Mark Twain Zephyr train. The train was one of nine stainless steel passenger trains built for the Chicago, Burlington and Quincy Railroad in the 1930s. Greg and Mardell Vreeland, owners of the WGNRR, plan to restore the engine and four passenger cars during the next year using their team of full-time experienced electricians, carpenters, and mechanical engineers. The goal is to have the Mark Twain Zephyr up and running by late 2021 to provide scenic rides on the Wisconsin Great Northern main line in Washburn County, Wisconsin. Learn more at www.marktwainzephyr.com.
Riverbend Stadium
The new Riverbend Stadium for the Beloit Snappers, a Class A affiliate of the Oakland Athletics, will revolutionize the fan experience for baseball fans in Wisconsin, offering state-of-the-art amenities while serving as a multi-purpose, year-round event center in downtown Beloit. Located on seven acres on the bank of the Rock River, the state-of-the-art, 3,800-capacity stadium features a grandstand with administrative offices and player facilities, concessions, and a 300+ capacity 'stadium club' to be used year-round. The main concourse will wrap 360 degrees around the field and features a main entry gate at center field. Outdoor group areas will be located in left field and right field with a kid's playground and inflatable area planned for the outfield concourse. Learn more at www.milb.com/beloit/ballpark/new-stadium.
Maritime Lighthouse Tower
The Door County Maritime Museum has expanded its Sturgeon Bay facility with the landmark 10-story Maritime Lighthouse Tower. Construction of the Tower began November 2019 and will be completed by December 2020. The 1st floor theater, 10th floor observation deck and 2nd floor Shipwrecks exhibit will be installed and ready for visitors by May 2021, as well as the newly expanded Museum Shop. The new facility will be a must-see maritime experience that will draw visitors to our area from across the country, offering 10 floors of interactive educational exhibits that highlight Wisconsin's maritime history, people and industries. The Lighthouse Tower's hands-on educational experiences will teach young and old, keep maritime history alive and promote interest in maritime-related local career opportunities. Accessibility to the lighthouse experience will accommodate everyone regardless of physical abilities. Learn more at www.dcmm.org/sturgeon-bay-museum.
AD German Conservancy Warehouse
In 2021, the AD German Conservancy in Richland will start the reconstruction efforts at its Frank Lloyd Wright-designed warehouse. The $6 million, three-phase project will fully rehabilitate the space, including exciting interior and exterior spaces, permitting this historic complex to become a viable, compatible and sustainable multiuse property. Learn more at www.adgermanwarehouse.org.
Resch Expo
Green Bay's new 125,000 square foot, column-free exposition center will open in January of 2021. Resch Expo will have the flexibility to host a wide variety of trade and consumer shows as well as sporting events and concerts. As an added bonus, it is only a short touchdown pass away from Lambeau Field and adjacent to the Resch Center, a 10,000-seat arena, both located in Northeast Wisconsin's entertainment and stadium district. Learn more at www.reschcenter.com/expo.
Trappers Turn
Oliphant Golf and Andy North are set to open a brand-new short course in Wisconsin Dells with 12 unique golf holes at the Trappers Turn golf course in the Spring of 2021. The short course will range from 65 to 120 yds with the ability to stretch distances for the more accomplished players. Learn more at www.trappersturn.com.
Wizard Quest
Wisconsin Dells' magically themed, immersive game experience known as Wizard Quest will be moving to a bigger building a few blocks away on Broadway Street. Set to open in spring 2021, the new game space will have three levels – nearly three times the size of the original, allowing for new and expanded quests. Learn more at www.wizardquest.com.
Dells Zipline Adventures
Located at Chula Vista Resort, Dells Zipline Adventures recently opened a dual racing zipline, allowing friends and family to race in that air. The zipline soars 10 stories high for almost 2,000 feet.  Meanwhile, the Screamin' Eagle line allows riders to zipline superhero-style. The zipline is only available at night with illuminated fiber optic cables—Wisconsin's only. Learn more at www.dellsziplineadventures.com.
Outdoor Adventures
WoodWind Park
Opening in fall 2021, WoodWind Park (formerly known as Deepwood Ski & Golf) in Wheeler will be a year-round playground offering hiking summer trails framed in wildflowers and snow-covered slopes in the winter. WoodWind will also serve as an exceptional venue for events, weddings, and outdoor concerts. Learn more at https://woodwindpark.com.
Mountain-Bay Trail
The Wausau MPO Bike & Pedestrian Committee has established an official extension of its Mountain-Bay Trail in the metro area from its state-recognized terminus at Ross Avenue in the Village of Weston, WI.  This established route allows cyclists, joggers and walkers to travel from the bay of Green Bay to the base of Rib Mountain. Learn more at www.bicyclewausau.org.
Hatchery Creek Trail
Chequamegon Area Mountain Bike Association (CAMBA) has begun an extensive renovation project that will transform and modernize the Hatchery Creek Trail on the southern end of the trail system close to Hayward. Phase One of the Hatchery Creek initiative was launched during the summer of 2020 with the completion of just under two miles of trail. Plans for 2021 include the continuation of this first loop for another two miles.  Additional loops of varying difficulty will progress toward the Mosquito Brook Trailhead over the next couple of years. The updated trail will certainly become a favorite and provide fun for all riders, regardless of one's ability. Learn more at www.cambatrails.org.
Green Circle Trail
The Green Circle Trailhead project in Stevens Point will see its first year of use in 2021, with construction completed in late 2020. The trailhead will serve as a public gateway to the popular 27-mile Green Circle Trail, which an estimated 125,000 people use annually. The new trailhead will feature a 50-person open-air shelter constructed of stone and timber, a fully insulated year-round restroom facility, and an overflow parking lot. The shelter will be dedicated in honor of Roy Menzel, one of the founders of the Green Circle. Learn more at www.greencircletrail.org.
Flying Eagles Ski Club
The 130-year-old Flying Eagles Ski Club in Eau Claire will introduce a new 55-meter hill that will be ready for the winter tournament in February 2021. It will also be skiable in the summer & the club will be able to hold International youth events in the future. Learn more at https://www.visiteauclaire.com/events-and-festivals/annual-events/silver-mine-invitational.
The Plaza at Gateway Park
A group of investors led by businessman John Bergstrom will build and gift to Neenah a $4-5 million downtown ice skating rink for public use. In addition, the group will operate and maintain the facility at no cost to the city for at least five years. The refrigerated rink will be located in the 200 block of West Wisconsin Avenue in front of the Plexus Corp. headquarters. Learn more at https://www.ci.neenah.wi.us.
Vandehey Waters
Scheduled to open in June 2021, Marshfield's new outdoor aquatic center, Vandehey Waters, will feature multiple slides, diving boards and a rock-climbing wall. Learn more at www.visitmarshfield.com.
Kenosha County Veterans Memorial Park
Kenosha County Parks is planning approximately $2 million in improvements to this park in 2021.  This will be phase one of a three-phase development, which the organization anticipates will draw veterans and visitors throughout the state and beyond. Learn more at www.kenoshacounty.org/1658/Kenosha-County-Veterans-Memorial-Park.
Becoming an Outdoors-Woman (BOW)
Becoming an Outdoors-Woman (BOW) celebrates 30 years in 2021. This successful program, founded by Dr. Christine Thomas at the University of Wisconsin – Stevens Point in 1991, has become popular in more than 40 states and several Canadian provinces. Today, Becoming an Outdoors-Woman continues to inspire and educate women through hands-on workshops and events. Learn more at www.uwsp.edu/cnr-ap/bowWI/Pages/default.aspx.    
Wisconsin's Wild Side 
Cranes of the World
The International Crane Foundation in Baraboo will host a grand opening celebration for its newly renovated $10 million Cranes of the World attraction on May 1st, 2021. At the new George Archibald Welcome Center, guests will be introduced to the cranes of the world and learn about the International Crane Foundation's work to save them. The spectacular indoor Sandhill Crane viewing window and exhibit showcases cranes in a natural wetland and tells the amazing comeback story of this resilient bird. Next, you'll step outside and begin your journey around the world on the wings of cranes as you explore over ten acres. The new exhibits are large, inviting spaces with ponds for the wetland-dependent cranes. Visitors will enjoy an oasis highlighting the spiritual and artistic expressions of the many cultures that co-exist with cranes. Learn more at www.savingcranes.org.
Hippo Haven
Opened in mid-2020, the new Hippo Haven exhibit is home to the Milwaukee Zoo's two hippopotamus—39-year-old male, Happy, and 51-year-old female, Patti. It allows visitors an up-close experience with the resident hippos, while the animals benefit from a larger and cleaner habitat thanks to a new, state-of-the-art filtration system. The 60,000-gallon underwater viewing tank is the centerpiece of the exhibit, offering an inspiring and unique perspective of these magnificent, powerful animals. The Zoo is now one of 12 zoos in the country to offer an underwater hippo viewing experience. Learn more at www.milwaukeezoo.org.
MToxins Venom Lab
MToxins will open a new facility that will offer live venom extraction shows from a wide variety of snakes, scorpions, and spiders from around the world. Witness Mr. Frank and his team produce a wide variety of venoms, then follow along in the process to see how we turn them into useable forms for customers to use, all while learning about the process of manufacturing antivenom. The facility also offers a chance to meet all of the ambassador animals to get a hands on learning experience. Included in the price of admission is the Jack R Facente serpentarium which displays over 85 animals from around the world in naturalistic enclosures. Learn more at ​www.mtoxins.com.           
Arts & Culture
Bradley Symphony Center
Scheduled to open in January 2021, the Bradley Symphony Center will serve as the first permanent home of the Milwaukee Symphony Orchestra. The historic Warner Grand Theater on West Wisconsin Avenue has been renovated and restored to its former glory over the past several years. Upon opening, the 1,650-seat theater will boast state-of-the-art acoustics and 1930s ambience with 21st century amenities. Learn more at www.mso.org/support/symphony_center.
Off Road Harley-Davidson
In late 2020, the Harley-Davidson Museum in Milwaukee introduced Off Road, a new exhibit in which will run for two years. In the decades before America paved its highways, early riders had to be prepared for all sorts of terrain: sand, clay or dirt – and wandering those makeshift byways were Harley-Davidson motorcycles. Today, it's called off-road or adventure touring; back then it was just called riding. Since 1903, Harley-Davidson motorcycles proved their toughness by riding over wooded hills, through stone-choked creek beds and up mountain sides. The new exhibit tells the history of motorcycles designed for rough roads, the people who rode them and the adventures they shared. Learn more at www.harley-davidson.com/us/en/museum.html.
Deviate
Deviate, a brand-new, one-night event, will be an interactive cultural event featuring contemporary art and live music in an energetic, industrial environment. The one-night event, held this spring (dates TBD) at the modern industrial Ironworks Campus in downtown Beloit, will be the ultimate scene for artists and musicians to showcase their talent. A blend of art fair and party, Deviate will feature progressive art forms, live performance artists, bands, DJs, as well as food and beverage service for patrons. Learn more at www.deviatebeloit.com.
Eat, Drink & Be Merry
Madison Public Market
Opening at the end of 2021, Madison's first public market promises to be an inclusive, bustling marketplace showcasing much of what makes our community so special: locally grown and prepared delicious food, refreshing beverages and handcrafted artwork, jewelry, wearables and collectibles. Learn more at www.madisonpublicmarket.org.  
3rd Street Market Hall
Designed as a place for culinary and community surprises, Milwaukee's 3rd Street Market Hall, with a planned opening in early 2021, will reside in the former Grand Avenue Mall in the heart of downtown. It will feature 20 local restaurant vendors, a beer hall, table games, and plenty of space for hanging out. Learn more at www.avenuemke.com/food-hall.
Belfry House
An exclusive 12-room boutique lodging experience located next to The Belfry Music Theatre, the new Belfry House outside of Lake Geneva offers four suites, eight standard guest rooms, and new offices for the theater staff. Learn more at www.belfryhouse.com.
Wisconsin is ready for its closeup. Please contact wisconsin@turnerpr.com if you are in need of image and video assets to accompany your story.
Media Contacts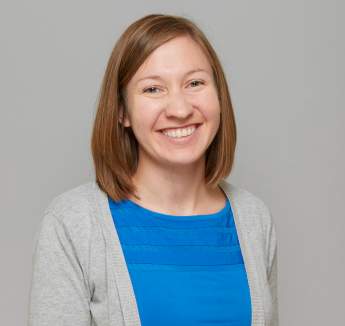 Amanda Weibel

Communications Officer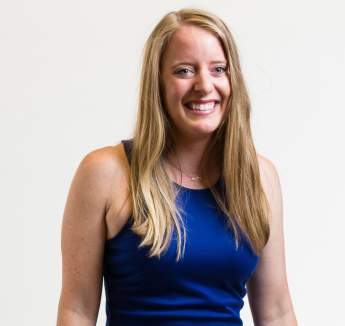 Caitlin Martz

Public Relations