Wisconsin Snow Report
Year after year, the Wisconsin Snow Report is the most visited page on TravelWisconsin.com. Why? It's an interactive, informational and real-time resource to see snow and trail conditions across the state. What's even better? Based on research, our Wisconsin Snow Report is a top travel motivator — time on this webpage is likely to produce trips to Wisconsin and money spent in Wisconsin businesses during the winter season.
So, we're spreading the Wisconsin Snow Report far and wide. Take a closer look at the Wisconsin Snow Report and our plan to increase report usage — and travel to Wisconsin — this season.
 
The Report
We collect firsthand snow conditions reports from resorts, destinations, parks and other snow watchers to merge them all into an easily-navigated, interactive map. Users explore the map to find peak trail conditions for whatever winter activity they're interested in, from snowmobiling to snowboarding to cross-country skiing.
The Wisconsin Snow Report is divided into three sections: the Snowmobiling Report, the Downhill Report and the Cross Country Report. On the new TravelWisconsin.com, each section has its own dedicated webpage that features other content related to corresponding winter activities. This boosts the report's SEO and allows us to target consumers and curate content for exactly what they're interested in.
 
Digital Display
Our animated display ads and high-impact mobile units target different winter interests and link directly to the Wisconsin Snow Report.


Google Discovery/Microsoft Audience
We're leveraging Google Discovery and Microsoft Audience ads to target specific audiences, bringing them to the Wisconsin Snow Report to plan their next adventure.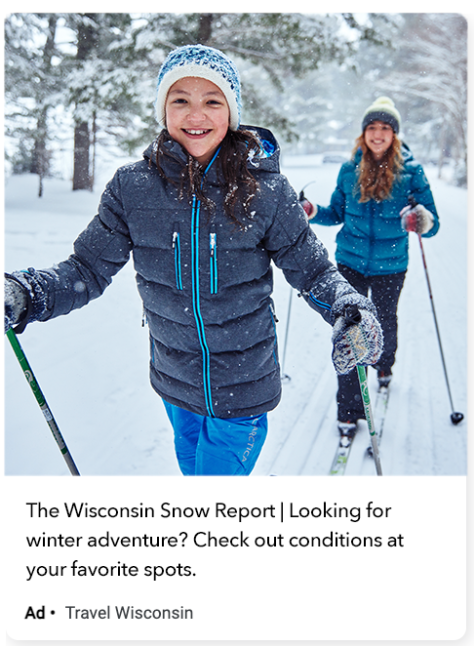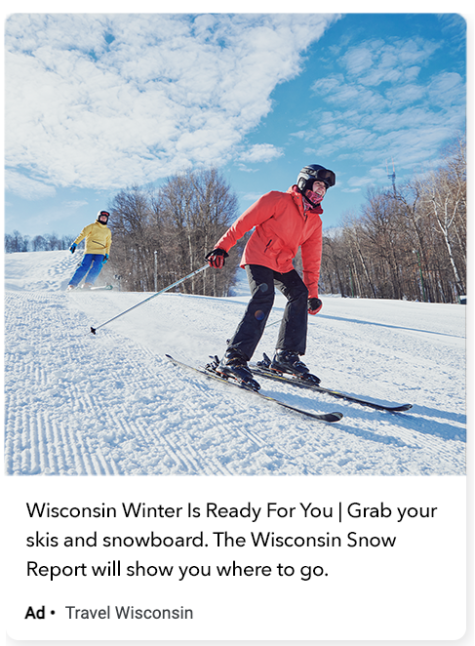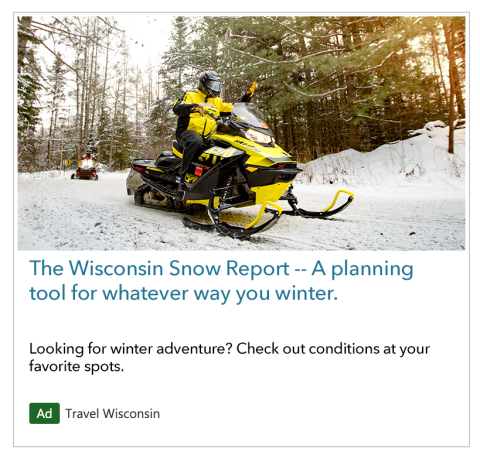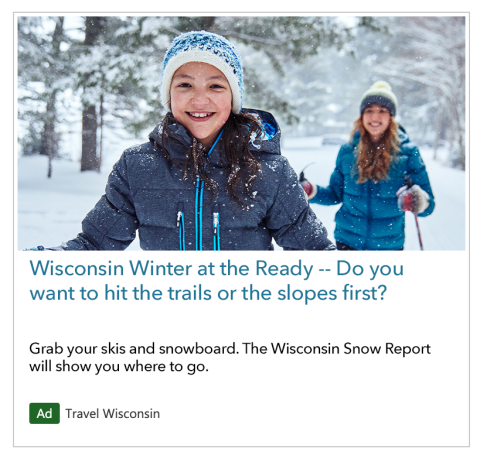 Audio
Our audio ads are an open invitation to use the Wisconsin Snow Report and join us on the slopes and trails of Wisconsin's winter wonderland. Listeners will hear them on multiple broadcast and streaming audio platforms.
Social
On social, we're using both eye-catching stills and animations to stand out in users' feeds. The visuals and captions linking to the report, paired with targeting and retargeting strategy, will bring more and more people to the Wisconsin Snow Report — and keep them coming back.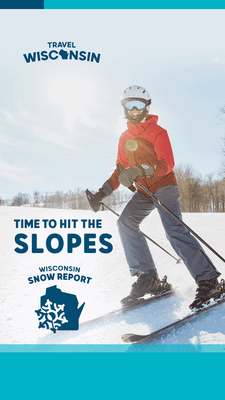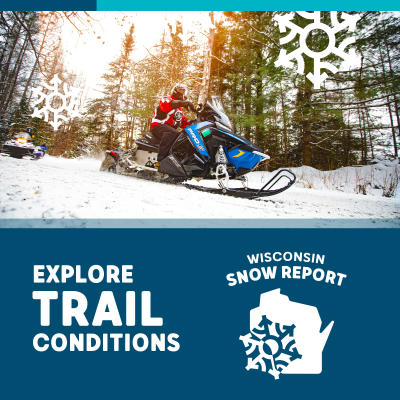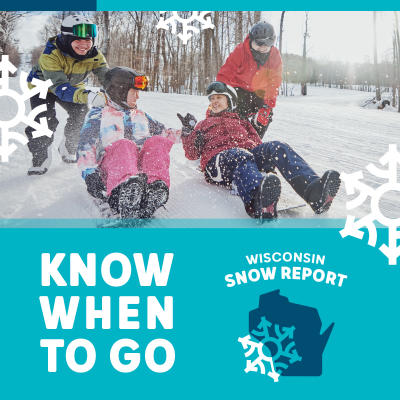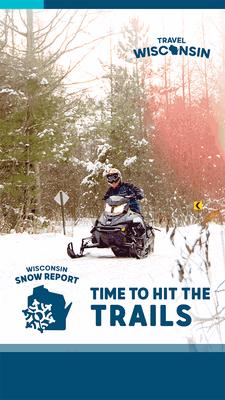 Email
By providing a weekly Wisconsin Snow Report email newsletter, we keep winter in our state top of mind. Each Wisconsin Snow Report email provides quick access to the report, information about snow conditions that week, in addition to articles about enjoying winter in Wisconsin to the fullest.