We Wisconsinites love our fall color drives, seeking out the "long way home" to catch an extra glimpse of the vibrant leaves. We revel in these autumnal detours, and in that spirit, you can plan an entire trip around the beauty of fall.
Stretching 250 miles along the Mississippi River, the Great River Road is a lovely way to soak up Wisconsin's autumn views while visiting delightful small towns along the way—33 to be exact.
A trip to the Great River Road provides rest and relaxation to all who visit, especially those looking for a romantic weekend away. Breathe in, breathe out and enjoy everything this scenic byway has to offer this fall.
Food & Drink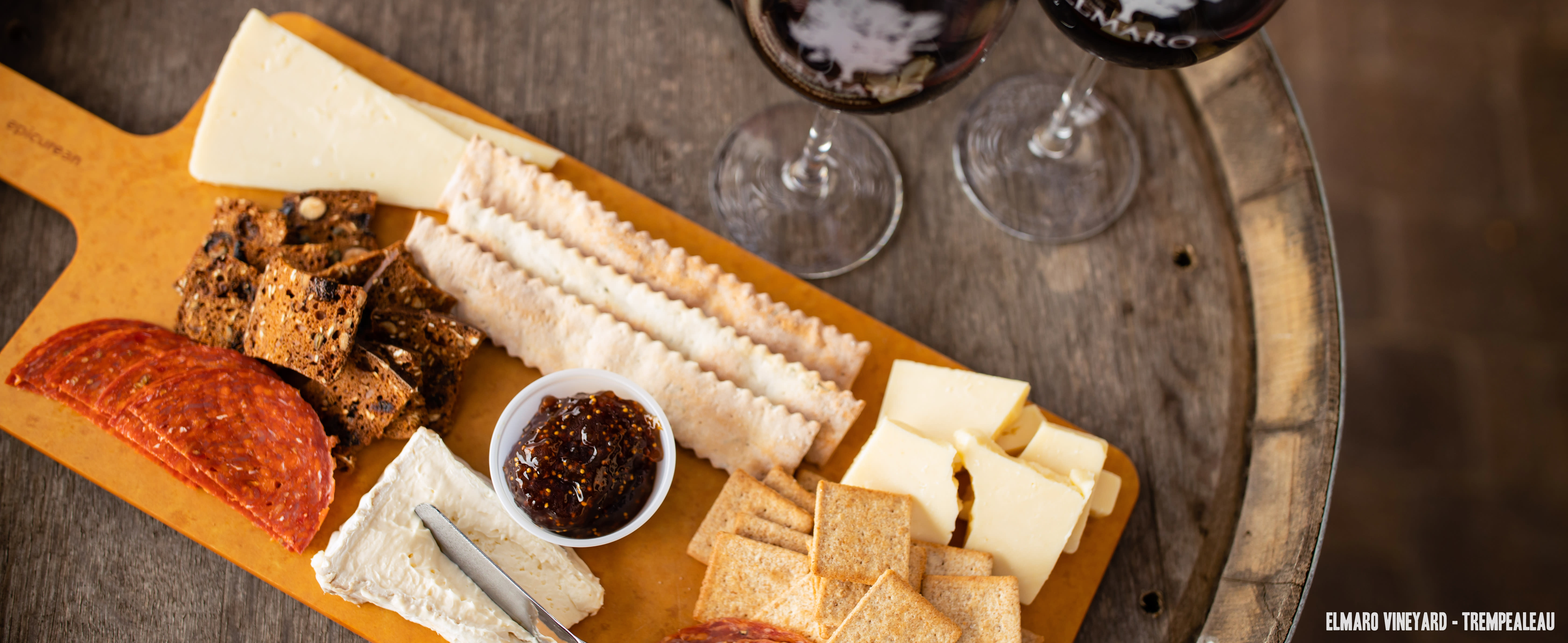 El Mara Vineyard Charcuterie Board
The Great River Road is a foodie's dream come true. Savor fall's bounty as you visit the road's libation destinations, like The National Brewery Museum and Potosi Brewing Company, home of craft-brewed beers like Oktoberfest and Stingy Jack Pumpkin Ale. Maiden Rock Winery & Cidery serves up orchard-fresh, locally-sourced ciders. If you'd prefer something from the grape family, visit the road's many wineries, like Elmaro Vineyard and Seven Hawks Vineyard.
A Great River Road getaway isn't complete without stops celebrating our dairy heritage, such as Ellsworth Creamery and Nelson Cheese Factory. Don't miss La Crosse's People's Food Co-op, where you can stock up on fall fare and take a perfect-for-the-season class—Soups and Broths or Intro to Wine, anyone?
To outfit your kitchen this fall and seasons beyond, look no further than The Palate Gourmet Kitchen Store in Stockholm. Punctuate your getaway with a stay at the Trempealeau Hotel, known for its luxury suites and famed Walnut Burger.
Active & Outdoors
Whether you're walking or biking, you're guaranteed to spot breathtaking fall colors along the Great River Road. From two wheels, see the area in its autumnal glory with La Crosse Segway Tours or bike the Great River State Trail—renting from River Trail Cycles is also an option.
This byway also happens to include several Wisconsin State Parks, including Nelson Dewey State Park with its striking scenic overlook, Perrot State Park complete with a boardwalk on Trempealeau Bay and Wyalusing State Park known for its Native American burial mounds. For stunning panoramas that combine views of the leaves and the Mississippi River, visit Alma's Buena Vista Overlook and La Crosse's Grandad Bluff.
End your day at two restful locales where you can still appreciate the great outdoors: Stoney Creek Hotel in Onalaska, where you'll likely see Wisconsin wildlife in action, and The Waterfront Restaurant & Tavern in La Crosse—seasonal soup, risotto and more are served with a side of Mississippi River views.
Old Fashioned & Charming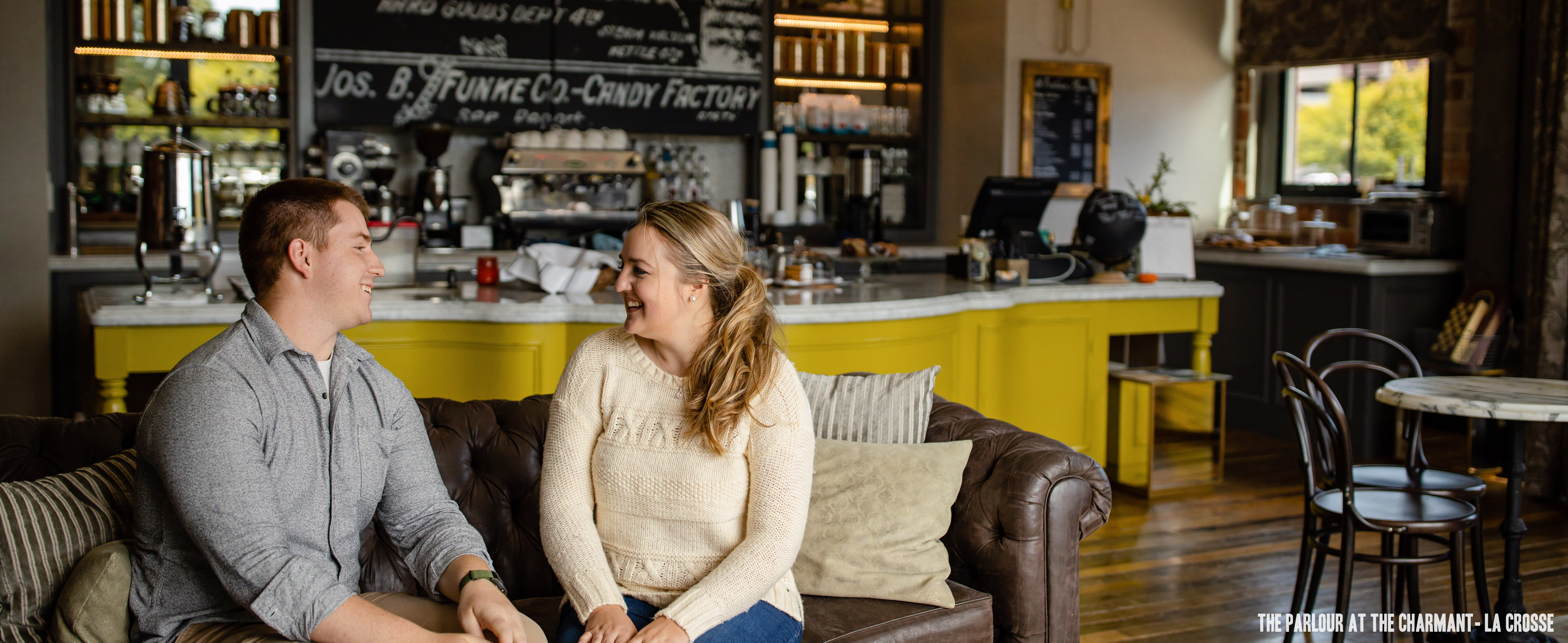 Couple at Charmant Hotel
The Great River Road is brimming with historic points of interest – discover some on a walk through the Alma National Historic District, marked by its 220 historic buildings spanning from 1850 to 1924. For a dose of Wisconsin literary history, visit Pepin's Laura Ingalls Wilder Museum, which honors the beloved writer.
For a good, old-fashioned fall day, pick apples and choose pumpkins and jams to take home at Ecker's Apple Farm and Shihata's Orchard. Continue the theme with a caramel apple from The Pearl Ice Cream Parlor.
The Great River Road has plenty of accommodations that are steeped in history and act as cozy respites on chilly fall days, like La Crosse's Charmant Hotel, Alma's Blue Door Inn and Wilson Schoolhouse Inn, also located in La Crosse.
Keep exploring this autumn with these 3 Charming Door County Escapes for Fall!